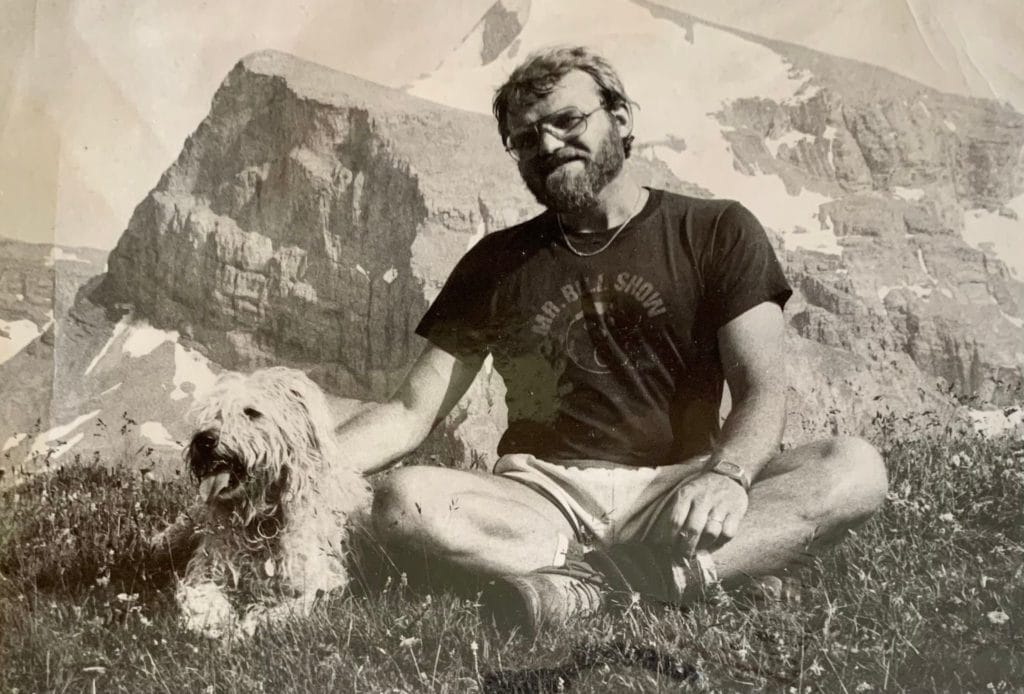 Mr Bill, JFK founder passes away
We are so sorry to inform our JFK Family that Mr. Bill passed away at the Inselspital Hospital in Bern, surrounded by family, the evening of July 13th. Although he had not been well since February, undergoing radiation and chemotherapy, he appeared to be on his way back – walking, biking and swimming again. His last bout of chemo was too much, however, and he had no resistance left to fight off infection.
He touched many lives and we miss him dearly. A celebration of life took place in the Saanen Church on Friday July 22nd, followed by a reception in the garden of the John F. Kennedy International School.
A JFK scholarship fund in Mr. Bill's memory is also being set up for those who would like to donate.
We are putting together a section intended for the memory of its founder and images of this ceremony. You can send your thoughts directly to the current school director Henri Behar, henri.behar@jfk.ch
In Loving Memory of Mr Bill Lovell
In Loving Memory of Mr Bill Lovell, founder and director along with his wife Ms Sandy, of the "modern day" international school that is JFK!
For over 40 years, Mr Bill was the daily presence and driving life-force, with Ms Sandy and his sister Ms Cathy, of JFK and was the heart and soul for all the students and staff over the years.
Mr Bill was an ambassador for the Saanenland and for Switzerland as he hosted students from all over the world from hiking and skiing in our alpine mountain environment to touring through museums and participating in cultural activities!
As a teacher and educator, Mr Bill taught us all valuable "Life Lessons" so that we all could find our personal paths to living rich and meaningful lives including:
Be passionate about education; Mr Bill took great pride in the successes of all the JFK student alumni and always had a comforting listening ear in times of personal challenges!
Be responsible, diligent, committed and always intellectually curious in your work ethic! Always choose the "Challenge by Choice" option and be the leader of your own life!
Be local and act globally; Mr Bill was a community leader and a "community of learners" builder!
Be a presence in life as only you can uniquely be. "Be in the room, be in the discussion, be in the moment, be here NOW!"
To paraphrase the words of Confucius, If you love your life's work, then you will never work another day in your life. Mr Bill loved JFK! He taught us by example to enjoy the journey of life, living and learning, radiating nature's beauty and one's sense of well-being in all of our personal relationships.
For all of us who have learned these lessons, Mr Bill will continue to live through us in our thoughts and actions for now and through the generations!
The John F. Kennedy International School family loves you, Mr Bill!
I'm so very sorry. RIP Mr. Bill. I was just in Saanen showing my husband some of my wonderful childhood memories. Bill Lovell was one of those happy memories. He was a great teacher with a wonderful sense of humor, yet a charming persona. My condolences to Ms. Sandy and Bill's entire family.
It's terrible to see such a great person go. Mr Bill was an incredible man who had a profoundly positive impact on me. I'll always remember him.
Oh no! I'm devastated to hear this news. Thinking of Ms. Sandy, Bryce, and Alison, as well as Ms. Cathy.
Bill Lovell had an immense impact on my life. He and Sandy opened their home to me when I was an exchange student. My experience in Gstaad was turned around by this man whose life motto was described by the Rotary International credo, which hung on the wall in his office. He lifted me out of confusion and self doubt and gave me an opportunity to enjoy life in Saanen-Gstaad to the fullest. I was invited to join a team of dedicated, enthusiastic educators who took me on with overwhelming grace. I assisted Michelle Heist in her classroom, supervising kindergarten-aged children who spoke five different languages. It was wonderful, and our teamwork operated on a standard to which I held all other teaching experiences my entire career.
Bill made it possible for me to have an unforgettably joyous experience the winter and spring of 1978, being involved in the life of the school, learning to ski with the kids, and enjoying the community with the friends I made on the staff.Bill and Sandy both were solid mentors, kind and reliable, including me in their home life, treating me with wisdom and respect.I will be forever thankful for Bill Lovell.Somewhere, I have a picture I took of him in his blue and red ski uniform, stretched out on the snow, elbows propped up on a little support he made in the snow, taking pictures of the kids coming down the slopes during a ski event. Until I find it, here's a photo I took during a hike with Sandy and Michelle's classes. It hangs in my study, keeping myriad precious memories close to mind, every day.
A beautiful picture of a beautiful man who will be missed by so many. Thank you, Mr. Bill, for everything. I was blessed and so very lucky to have spent part of my childhood with you in Saanen. May you rest in peace. ♥️
To have brought so much joy & learning to so many families, and to be so adored by your own family, is the greatest of legacies. ❤️
Very sad news, condolences to the Lovell family, what a legacy he leaves the Saanenland
Thanks to everyone who made it to Saanen for Mr. Bill's celebration of a glorious life. Those others, like me, scattered across the globe I know you celebrated in your own way to honor this magnificent giant.
The honour we all aspire to as educators is to be remembered beyond our time with the students and beyond the short time we can influence the world for the better – but few can boast the impact the Bill's big heart has had on generations of JFK alumni, and in a broader sense, his standing a a true Swiss and international educator.