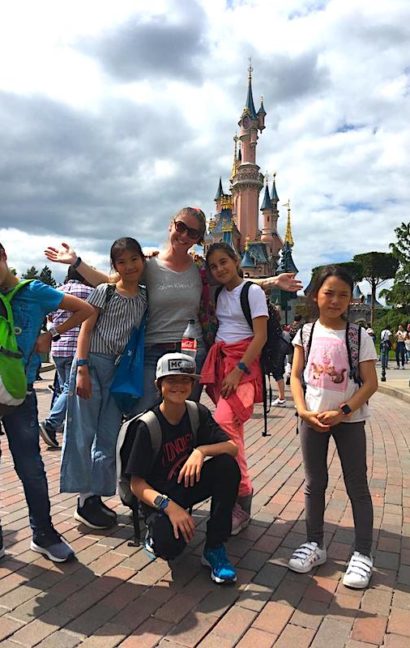 Welcome to JFK Culture and Travel!
New experiences within and beyond Switzerland. Every spring the students will leave the Saanenland to explore other regions or countries for a week. These excursions are enhance the t academic programme and enrich the children's learning experience. These travels will also be used to help the students learn to be more independent and improve their social and self awareness.
Culture and Travel
Primary Spring Trip to Leysin
During our visit, we will be based at the Village Camps Swiss Alpine Centre in Leysin, a spectacular setting in the Vaudoise Alps, high above Lake Geneva. Village Camps have been providing outdoor educational experiences for over 45 years and we are delighted to be working with them in order to provide an exciting programme for all of our primary students. "Learning While Having Fun… and Having Fun While Learning…" are at the centre of the Village Camps philosophy. We will have exclusive access to our own accommodation block and all meals and snacks will be provided.
Activities will include orienteering/treasure hunts, map and compass reading, local rockclimbing for the younger children, nature walks and hikes, shelter and firebuilding, mountain first aid and survival. In the alpine meadows and forests, students will take part in environmental awareness games that focus on wildlife, habitats, food chains and the human impact on the local environment. Fun games, challenges and competitions will also be included in order to build the foundations of trust, co-operation and teamwork with teachers, students and counsellors all working together.
Tours have been organised at Aigle Castle and the students will also explore the history and geography of the old and new towns and have the chance to spend some of their pocket money if they wish. An exciting morning will be spent on the ropes courses at Parc Aventure and older students will also visit the Salt Mines at Bex and will have the chance to try out their rock-climbing skills on a variety of graded routes at St. Triphom. Of course, no outdoor educational visit would be complete without a campfire, BBQ and talent show!
Middle School Spring Trip to Portugal
The philosophy of our trip is to visit a place that is vastly different from our everyday environment here in Saanenland, and to provide the students with activities and learning experiences that are not possible in our mountain location.
With this in mind, Campo Aventura have produced an itinerary that caters exactly to our purpose and the students will gain an enormous flavor of Portugal's traditions, culture and sports.
Our mornings will be spent learning and practicing to surf with professional instructors on arguably Europe's most beautiful stretch of Atlantic coastline (Peniche) with powdery sand and gentle waves. The beach we will be based on is designated as an area for beginner to medium level surfers in a very safe and comfortable environment.
The afternoons in Portugal focus more on the artistic culture, history and traditions of Portugal where the students will be engaged in practical hands-on activities such as learning how to create their own tile painting in the local style. We will also visit the quaint and beautiful medieval town of Obidos (10-15 minutes from our camp) where the students will have various activities organized by the Campo Aventura team. Obidos is a typical Portuguese medieval town rich in history and culture. We will also visit the Buddha Garden which is a truly sensational collection of art and sculpture set amongst the Portuguese countryside.
Our staff are easily able to incorporate aspects of this trip into our curriculum; areas of Mathematics, Science, Art, History whilst maintaining a focus on sports and exercise; the perfect balance of educating both body and mind.