Welcome to the Arts Programme!
The John F. Kennedy School provides a range of opportunities to complement our academic programme. Children are offered a well-rounded education
Music and Drama are a major part of our school life. All students are encouraged to participate in classes, where they cover a range of topics including singing, playing music instruments, history of music, music composition, music theory, digital music, acting, improvisation and scriptwriting.
Art is an important part of our curriculum here at JFK. The experiences the children have during each lesson will encourage their creative, imaginative and reflective side.
The Arts Programme
Performing Arts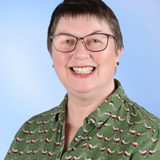 Janet Wood
Music and Drama Teacher
Training in the Performing Arts help develop language and also develops creative thinking. Students learn how to co-operate and work together and it improves their self-confidence. Music and Drama lessons stimulate creativity and held build their imagination and creativity curiosity. Most importantly – it's fun!
Instrumental lessons are offered on a variety of instruments and students have the opportunity to join the after-School Choir, Rock Band and Digital Music Production Club. Lessons are very practical and focus on developing skills leading to performances. Students participate in a range of performances over the School year, including a Christmas Concert, Spring musical, charity concerts and end of term performances.
Music and Drama are valuable subjects, which encompass a range of skills. It is an important discipline, one that is enjoyed by all students in the school.
Visual Arts
Adrienne Dunkerley
Art Teacher
Anyone who's passionate about the arts recalls formative moments of experiencing a work of art pushing through a creative challenge. When we're exposed to remarkable artworks or have opportunities to create, we find that art is crucial to individual growth and development and can even impact our health.
It's never too soon to introduce kids to the possibilities of creative expression. As outlined in a literature review from the National Endowment for the Arts, a variety of studies demonstrate the value of embedding artistic practice into early childhood education. Imaginative activities for young learners can lead to better skills in social interactions and emotional regulation.
Lessons in the arts introduce K-12 students to problem-solving techniques, which help them to see the world in new ways, and provide access to creative ways of knowing. Kids discover how art can communicate their own ideas and may become interested in creating increasingly realistic depictions and mastering new techniques. By high school, young artists can think critically about their own work and that of others, establishing a unique point of view and a sense of community with other creative individuals.
Schools with more children who struggle with academics have been the most likely to cut other programs in order to take the time to drill these students. The fear is that if these kids do not succeed, more government funding will be taken away.