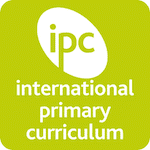 IPC - International Primary Curriculum
In the Primary School, our children learn in a happy, stimulating and safe environment.
All children are motivated and encouraged to achieve their full potential.
Carefully planned activities and experiences give children the confidence and enthusiasm to become life-long learners.
Teachers are sensitive to the needs of the children in their classes and seek to ensure that they are able to benefit fully from every aspect of school life.
French is developed as a second language, and German is introduced in years 2 and 3.
There is a close partnership between teachers and parents who are recognised as having an important role in the education of their children.
Classes are limited to 16 children and are of mixed ability.
The school has excellent resources and use is made of Apple MacBook Air and iPads computers to enhance and facilitate learning.
Learning Goals
The learning goals are the foundation on which the International Primary Curriculum is built. The IPC provides children with subject goals, personal learning goals, and uniquely, international learning goals, and these are defined for each age phase:
| | | |
| --- | --- | --- |
| Ages 5-7 | Ages 7-9 | Ages 9-11 |
| Milepost 1 | Milepost 2 | Milepost 3 |
Subject Goals
Subject goals cover the knowledge, skills and understanding of children relating to the subjects they are learning. There are subject learning goals for Language Arts, Mathematics, Science, ICT & Computing, Technology, History, Geography, Music, Physical Education, Art and Society.
Personal Goals
Personal goals underpin the individual qualities and dispositions we believe children will find essential in the 21st century. There are 8 IPC Personal Goals – enquiry, resilience, morality, communication, thoughtfulness, cooperation, respect and adaptability. Opportunities to experience and practice these are built into the learning tasks within each unit of work.
International Learning Goals
International learning goals are unique to our curriculum and help young children begin the move towards an increasingly sophisticated national, international and intercultural perspective. Each thematic IPC unit includes an international aspect, to help develop a sense of 'international mindedness'.