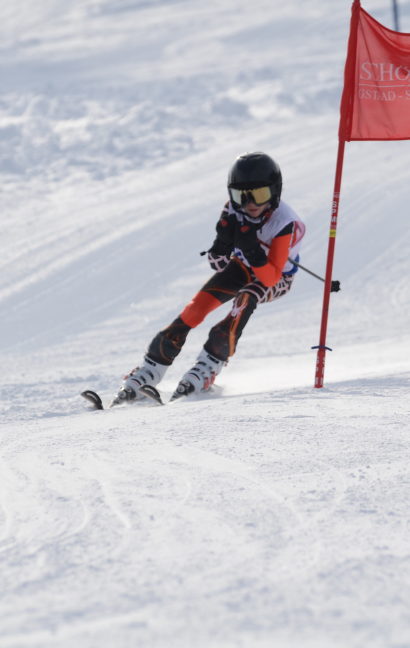 Welcome to JFK Sports Programme!
The John F. Kennedy School provides a range of opportunities to complement our academic programme.
Sports– Physical Education and Sports enjoy a high profile and belong to a strong tradition at John F Kennedy School. They are regarded as essential ingredients to a well-rounded education. An extensive range of sports is offered including skiing, hiking, swimming, ice skating and football.
Community– Students are encouraged to take part in community projects in the local area, for example helping at a local care centre for disabled adults, or supporting neighbourhood charities and events and taking part in local sporting competitions.
Challenge by Choice– Pupils are given a range of opportunities to challenge themselves further by taking part in 'challenge by choice' activities. This could include a reading challenge, a ski race or a more demanding hike.
Extra Curricular Activities– There is a wide range of extra activities offered to all students. These include swimming, karate, horse riding, tennis, football, choir, rock band and mountain biking. There are also regular opportunities to participate in a 'taster' session to try a new activity such as break dancing or skateboarding.
Sports Facilities
JFK is proud tradition of outdoor and indoor sports  is reflected in the beauty and function of its facilities, the local school gym and football pitch and th Gstaad Sports Center with its wonderful 25m swimming pool and tennis and volleyball courts.
Indoor sports include football, basketball, volleyball, hockey and other team games, climbing, aerobics, squash, tennis volleyball, badminton, athletics, swimming and karate.
Outdoors, the children participate in mountain biking, kayaking, cycling, skiing, cross country skiing, camping, hill-walking, running, golf and orienteering – to name but a few.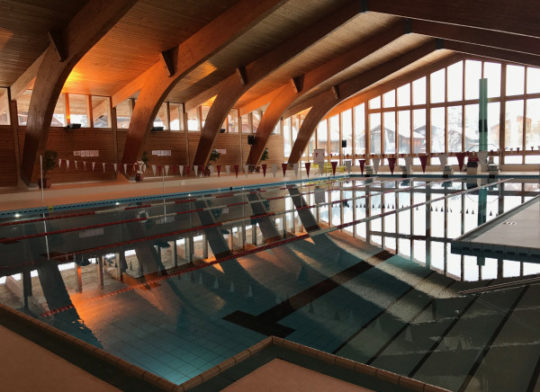 JFK Ski Programme
Three afternoons a week with fully qualified teachers
Through the intense winter programme we intent to improve not only the students skiing but their self-management skills as well. Everybody skis three afternoons a week and the fully qualified ski teachers teach the students the different techniques for different snow conditions. They improve their risk-management skills as they learn about the risks in the mountains, the different snow conditions, to read a ski map and lead a group. JFK organize different ski races (internal, local or even Swiss National Championships) and these all improve the students' racing skills. Every year we have a special workshop week where the children learn more details about a special topic, e.g. avalanches, skiing with disabilities, physics in skiing, producing a GoPro film in the snowpark, etc. We believe that our student grow as people and with the extra 'fresh air' every week the academic improvements are significant, too.
JFK Ski Programme Coordinator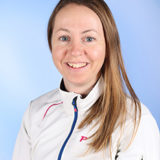 Debora Lehmann
Member of the Swiss Ski School