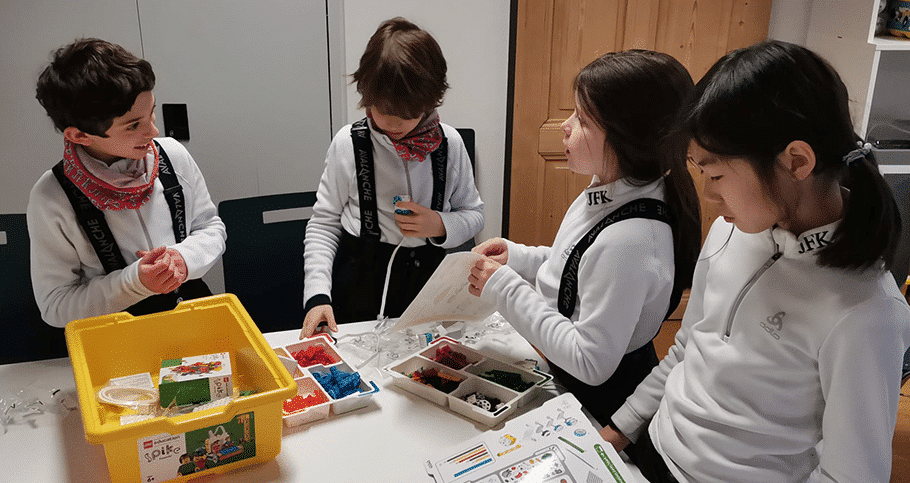 Small School, Big Heart
Education is the most important gift we can give to our children. Here at JFK, we ensure that we combine challenging and enriching experiences with academic rigour and creative opportunities. We offer a unique, family-oriented, educational environment where all students are motivated to fully develop their talents and skills.
We want our students to explore all the opportunities that are available to them. We strive to ensure that the academic achievements of our students are the best they can be, and here in Saanen, we draw from the opportunities afforded by our beautiful location to enrich the education we provide.
Important Dates
Related Information
---
• Instruction in English well as a strong ESL programme for students requiring help
• A strong academic programme based on the British national curriculum
• Instruction in English with French as a 2nd language and German offered as the language of the host country
• Rich and varied extra-curricular activities of which the winter ski programme is a strength and highlight
• Small class sizes where students' needs are noted and cared for individually
• Additional support in English and special learning needs
• Both boarding and day facilities in a beautiful, safe and secure environment
• A highly committed, qualified and caring faculty